Discussion Starter
•
#1
•
I'm thinking of adding a sub to m 2014 Cruze. I'm not trying to shake the windows, just something to fill out the lower end and give it a nice sound. I've always liked the sound of a 12. I don't want to fill up my trunk with subs and amps either. I do use the truck to move stuff often. I've thought about cutting something into the rear deck and free mount it, I know I will loose a lot from not being in a box but again, not trying to shake my soul. I've also thought about something like one of these an just mount it to the underside of the back deck, or maybe mount to the back of the rear seats.
anyone have any experience with one of these? Are they worth it or total junk? Or anyone have any recomendations on something that wont take up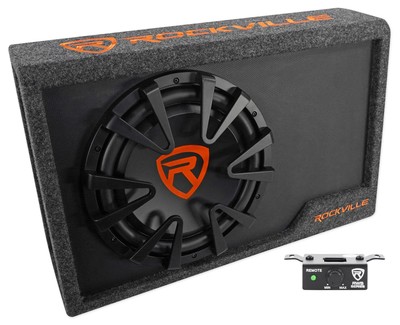 Rockville RWS12CA Slim 1200 Watt 12" Amplified Powered Car Subwoofer In Sealed Enclosure CEA Rated With 70oz. Video of RWS12CA Unboxing Video of RWS12CA Item Code: RWS12CA. So save space in your trunk or hatch with the Rockville all-in-one drop-in bass solution and still have plenty of hauling...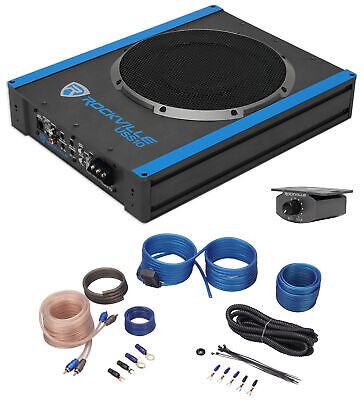 (1) Rockville USS10 10" 800w Slim Under-Seat Active Powered Car/Truck Subwoofer Sub. The USS10 is an all in one solution to give you great sounding bass in your vehicle without taking up a ton of space.