A lot of you have been asking me where I got my headlights from. Well, I got them back in December 2013 from a seller on
eBay
called K2motors, based in CA. A month after I purchased them, the passenger side headlamp began to get condensation inside the housing. They sent me a replacement free of charge without having to return the old one (not that I'd need it anyway). Fast forward to Saturday and suddenly the driver's side is affected too. The condensation is much worse and I go into instant panic attack mode. I frantically emailed their customer service and ask for a link to buy just the driver's side since I'm off warranty. They tell me that they can't send just one but can offer me a discount on both. I call their customer service early this morning and am told that they can discount them to $252. I was shocked because they're only $236 on eBay. After speaking with the manager they agreed to send me another replacement free of charge with the stipulation that I return the defective one this time. I did not argue or even raise my voice once. They truly care about my business since I also bought my running lights from them
as well
. They're sending it and it should be here Friday and I will have it, as well as my chrome accents, installed Saturday. Kudos to K2motors!!
I will keep you all updated as time will only tell what happens next.
The passenger headlight filled with condensation - replaced.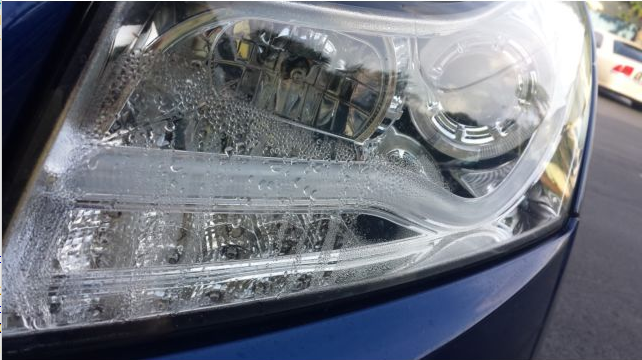 The driver headlight with much worse condensation - awaiting replacement
I was not compensated in any way for my favorable mentioning of K2motors.
Mods, if this is in the wrong section, please feel free to move it for me.