Discussion Starter
·
#1
·
So I finally got off my butt and took care of two things that have been bugging me for a LONG time, like, ever since I bought my Cruze long.
Driving up behind any Cruze and you see this:
(Over exposed to show the shadows)
Not only is the lower center section of the rear facia not painted black like it should be (the RS kinda gets it right, but not really), you can also see the hideous grey muffler hanging down. Models with the Z-link rear suspension cover this up a little, but it's still there and still ugly.
Here's an overexposed shot showing the "after", and from a little lower angle than the first example. Notice, not only does the facia look 100x better with the center black (this is no secret), but the muffler pretty much disappears:
In my most humble of opinions, this is definitely how the car should have looked from the factory.
Here's a properly exposed shot to better show the look: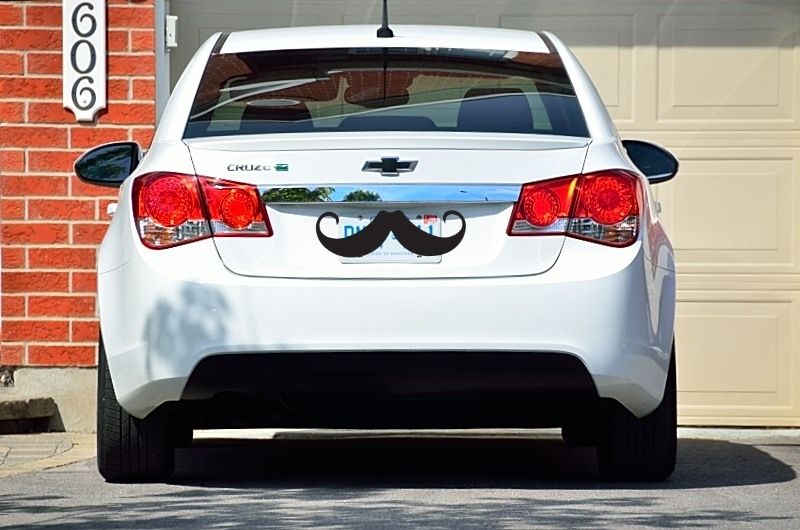 I did this with 3M 1080 semi-gloss black vinyl. It was a bit of a pita to get it stretched on properly with no wrinkles since the rear is curved so much, but it works. I painted the muffler and tail pipe with good old Tremclad semi-gloss black after wiping it clean.
Thanks to my neighbors who, at just the right time, had visitors driving a white Cruze so I could just walk out the front door and get a good before/after shot!