Finally had some time to install the $16.00 Mud Flaps today. This thread will cover 2 items.
1.Installation of the flaps
2.Jacking up the car and having it on stands for all 4 wheels.
First thing. When I ordered them, I really couldn't tell from the pictures how big they were. I had concerns that they may be too big and look like something from a 18 wheeler. Luckily that thought went by the wayside. They aren't too big or too small. The finished product looks great
Overall I'm very happy with the fitment and quality of the parts. For $16.00 you really can't go wrong.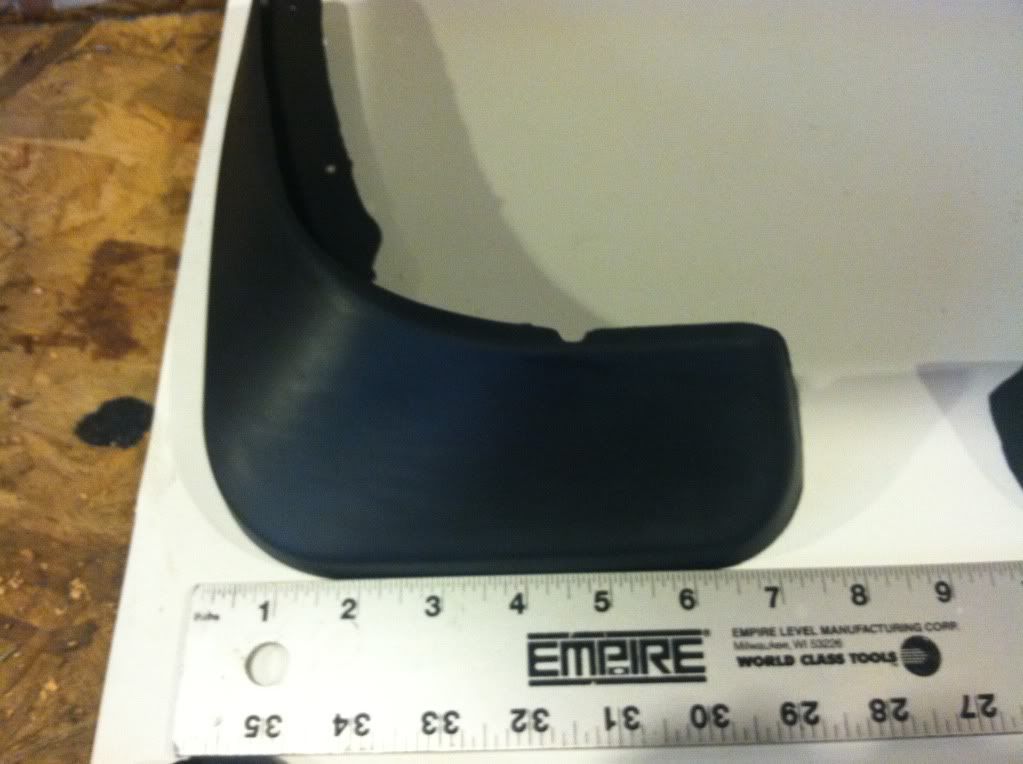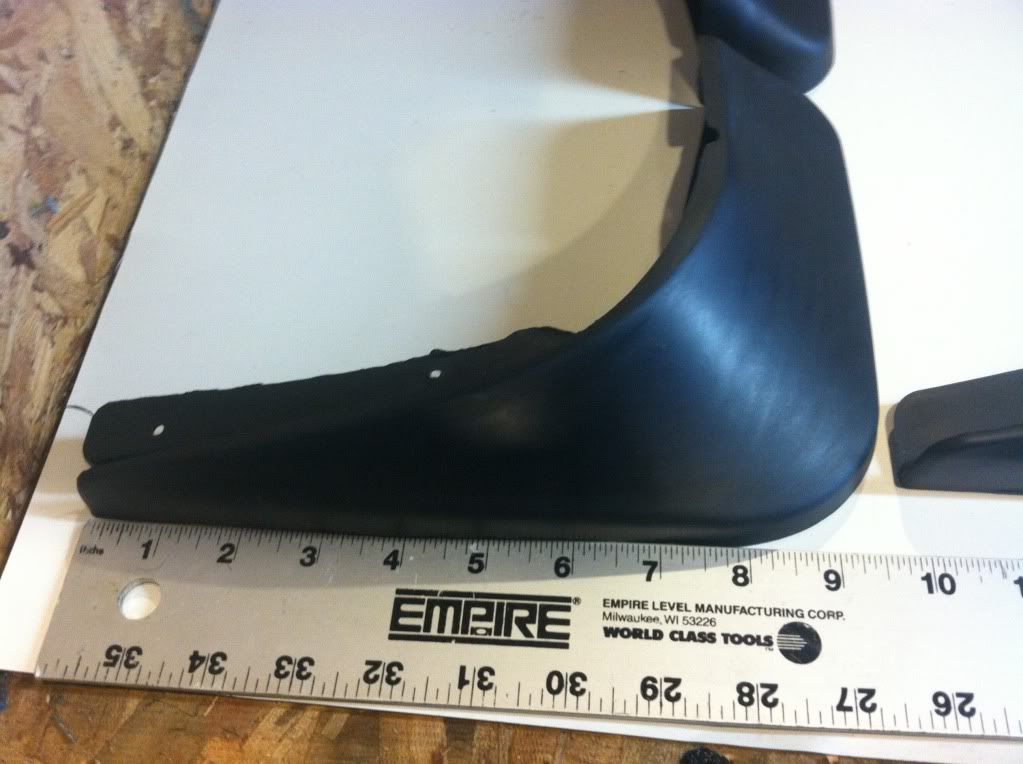 To make things as easy as possible. I decided to remove all 4 wheels since i was going to rotate them anyway.
What makes the ECO a great gas saver is also kinda of a PIA when it comes to jacking the car up. Since most of the unibody structure is covered up by the Aero panels. After looking at it for about 15 minutes I came up with a pretty good solution to getting it up in the air.
I didn't use any area of the pinch welds as a jacking or support point. I also had zero derformation of any body structure as well.
Front of car.
Place your jack under the bolt and plate that holds the front cross member. Makes sure it's centered on the bolt and not on any part of the corresponding plate that goes off to the body of the car.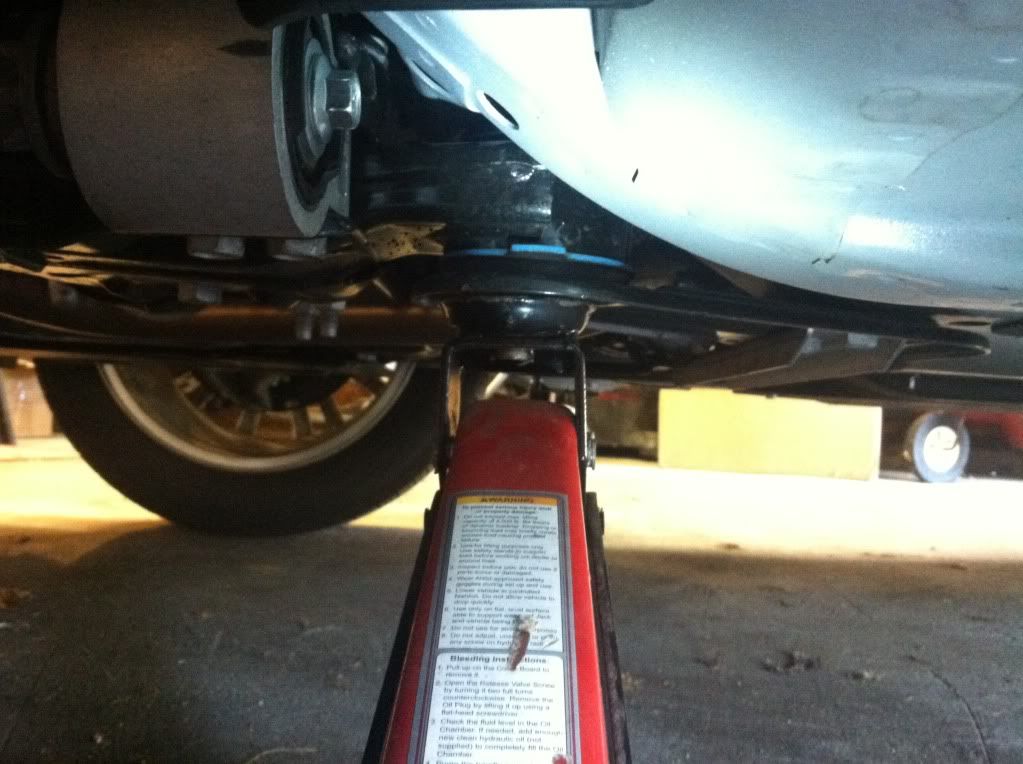 Jack the wheel up so it leaves the ground. Put your jack stand under the unibody structure closest to the pinch weld. This part of the unibody is very strong. Locate the jack away from the center and the hole in the assembly.
Rear of the car
Put your jack under the torsion bar assemnly were it meets the spring perch and jack up the car.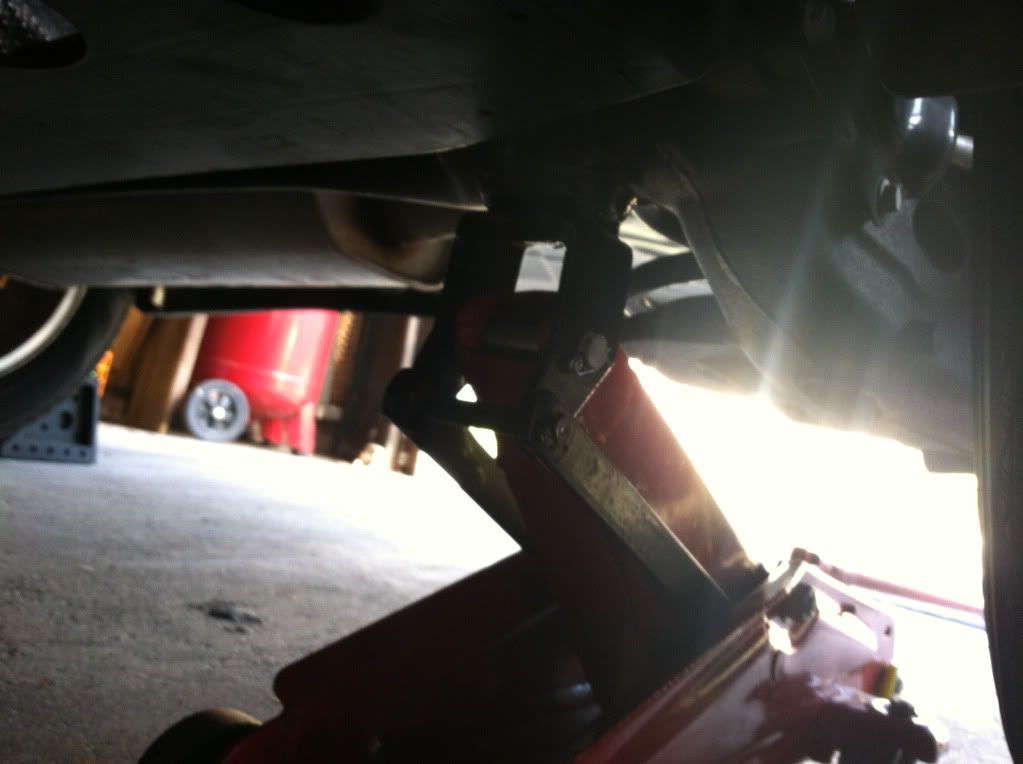 Put the stand on the inside of the pinch weld. This section is very strong as well.
Repeat the steps on the other side of the car unti the car is in the air and on the stands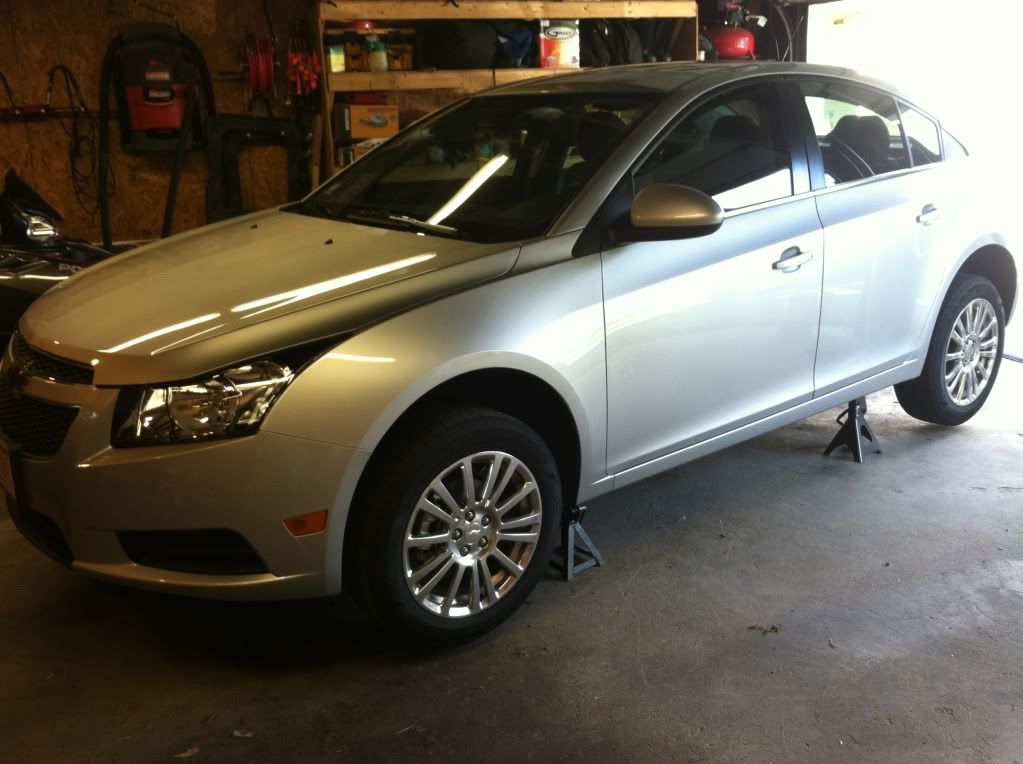 Time to install the flaps.
Overall it was pretty straight foward. The rear flaps use one of the exising body screws to fasten. I also used a sheet metal screw in the lower sections to add some additional lateral support.
Some tips. Make sure you predrill everything and take your time especially when doing the front. The landing area for the fronts goes into the fender lip is very narrow and you could easily do something bad if you're not paying attention.
Once I was done, I took some plastip dip and coated all of the fasteners to prevent rust.
Drivers Rear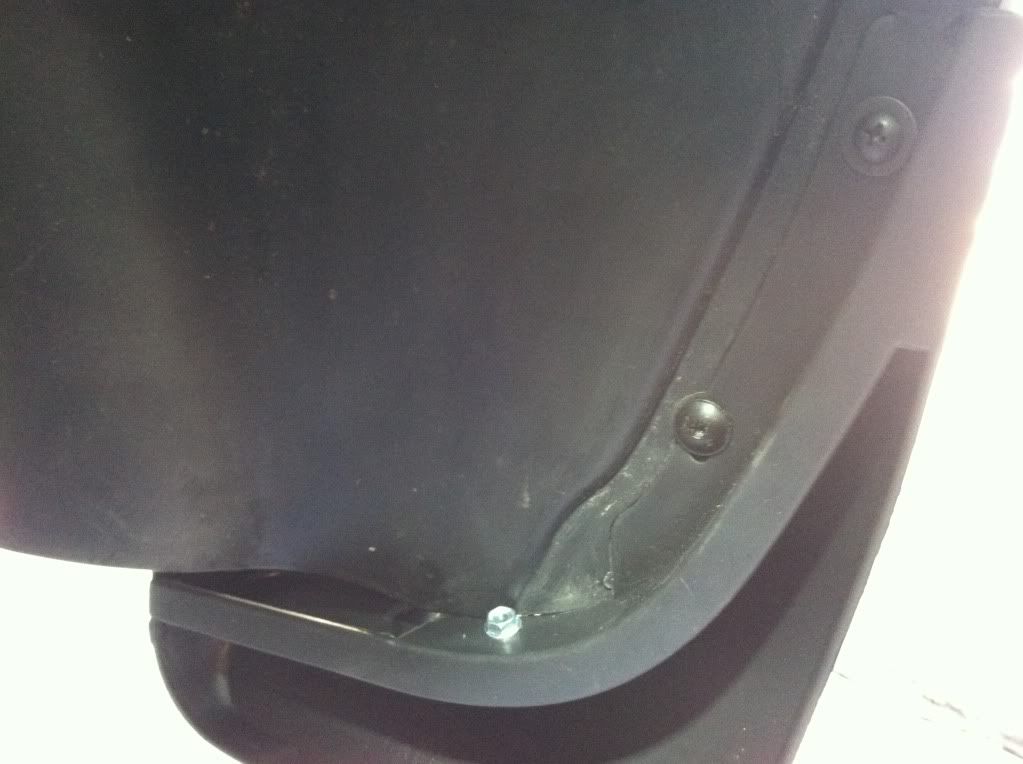 Front Driver
Front Passenger - Used a plastic zip fastener
Rear Passenger - Used a plastic zip fastener and a sheet metal screw as well.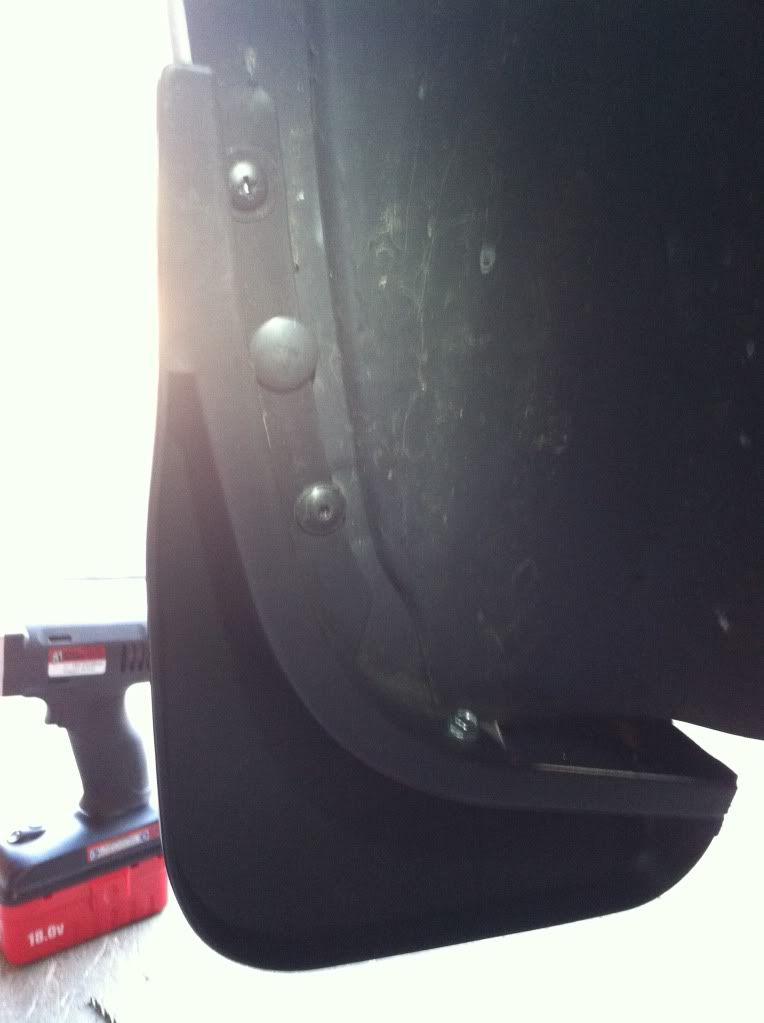 Drivers Side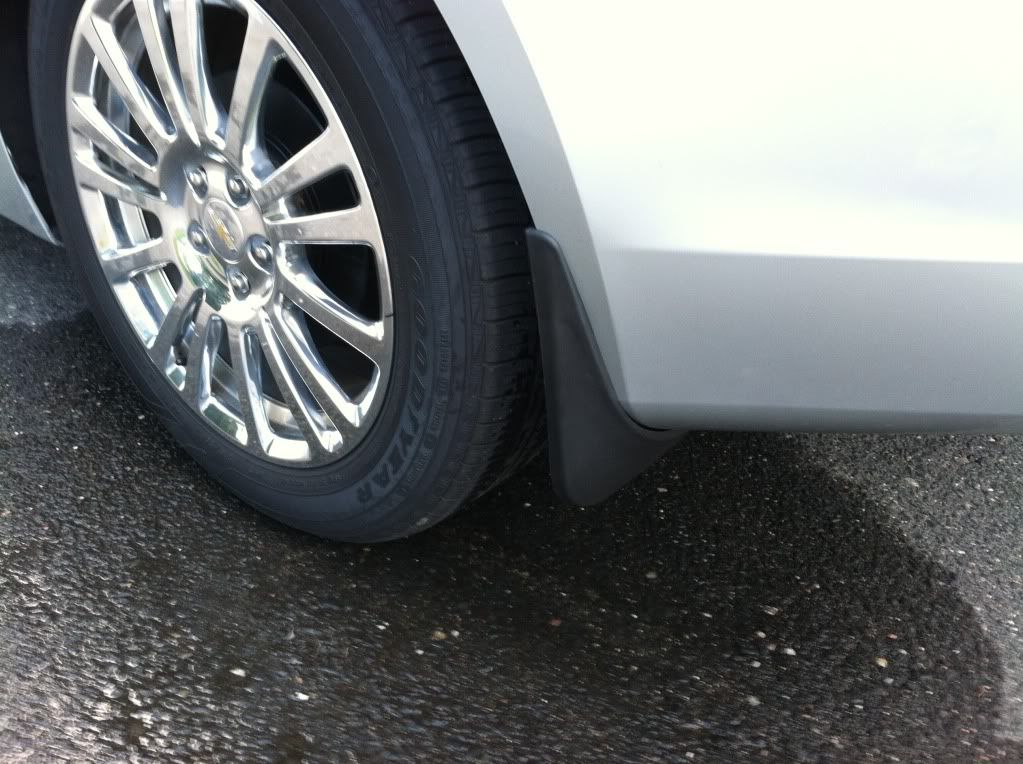 Passenger Side