Discussion Starter
·
#1
·
While I was chasing a loose spark plug issue, I noticed that the coil spring for #4 cylinder was corroded.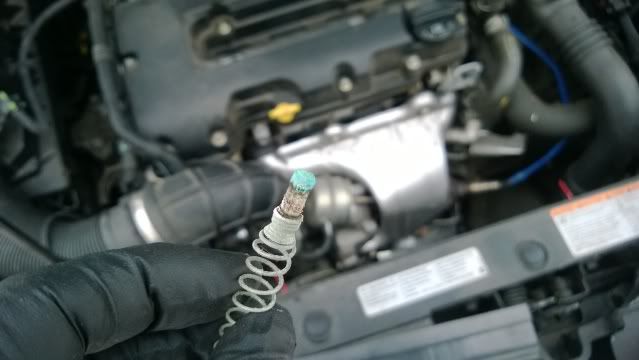 The coil itself looked like this (sorry for the poor picture, there's a lot of green corrosion on the bottom):
I am stumped how a coil could have corroded. The #4 spark plug was tight. Must be all the salt spray that happened this winter, as that corrosion was pretty aggressive and fresh.
The spring got cleaned up as best it could with sandpaper, and the coil with electrical contact cleaner. I'm searching locally for some DeOxIt or other stronger stuff to rid the coil of that gunk for good. Another plan once it warms up here is to pull the coil again and put dielectric grease on the other springs so they do not suffer any corrosion.
The car ran fine before cleaning. There was no indication of any corrosion. Idle was a bit smoother after, though.