Here some blurry photos of the Eco's tire compressor/inflator. My good camera went MIA, so the crappy iDevice camera will have to do.
Here is the little inflator/compressor:
Laid down to the left when the can of slime is facing away from you, we see the tire chuck used to put air only into the tires:
Flip up the lever and gently wiggle the chuck off the can of goo to get the air-only hose off the compressor.
The hose is free, and waiting to be used: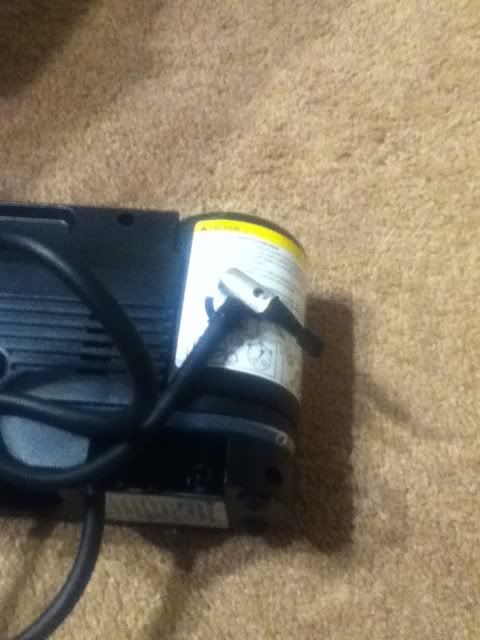 Here's the hose that needs to be used with the can of goo:
If you're a Eco owner and haven't looked at your compressor/inflator, please get it out and get familiar with it. It sure beats figuring out how to use it when a flat happens. Most folks won't get flats. Some will. If you're one of the people with a flat, knowing how to operate the tools available will make the whole process go much more smoothly.
And, if you're a Eco AT owner with a spare, please check your spare tire's air pressure regularly! That spare is useless if it's flat too.