After 242k miles I have recently arrived on the moon, it only took 30 months driving an avg of 60mph. I have averaged approximately 48.8 mpg during my adventure. The main reason of this post is to update my repair list after a few insignificant leaks along the way. All of these repairs have been very minor.  
30k a/c not cold ( recharge )
- warranty
100k oil pan reseal (oil leak )
- warranty
105k valve cover ( air leak )
180k valve cover ( air leak )
185k water pump ( coolant leak )
190k purge valve ( emissions )
235k overflow hose ( coolant leak )
240k front crankshaft seal ( oil leak )
This is a list of replacements I dont consider repairs. The water pump was still working and not leaking, the oil drain thread was stripped, and the oil pan required a reseal after 15k miles for an unknown reason.
205k water pump replaced ( noise )
- warranty - unnecessary - still working
220k oil pan replaced ( stripped plug thread ) -
improper use
235k oil pan reseal ( oil leak )
- warranty - improper install
After repairing the recent crankshaft seal leak I cleaned the engine one last time before winter.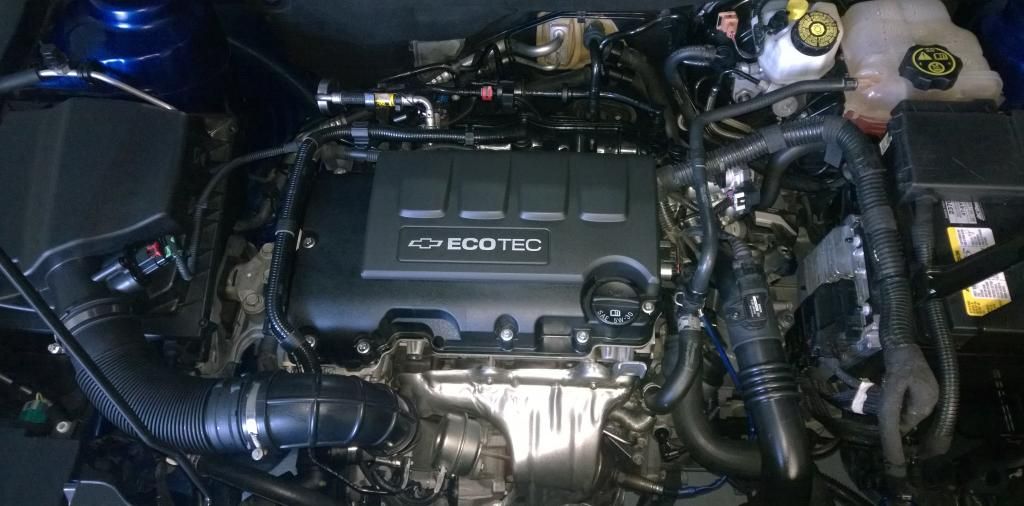 Link to a bigger picture.
http://www.cruzetalk.com/forum/memb...4225-oil-leaks-picture111986-clean-engine.jpg
I will upload better pictures with more light Sunday afternoon
I must say my confidence is at an all time high. I have recently inspected this engine thoroughly from top to bottom, front to back, and I am genuinely impressed at how well this compact and efficient engine is holding up. With the exception of the oil at the TB there are currently no other leaks to report.
I have a good feeling about this cruze.