Just wondering if any fellow Cruzers have had success with any of the various GVIF Interface Units available online?
The most common one seems to be the NAV-TV piece:
NAV-TV Corporation: GVIF-CTS camera input module for GM/Cadillac vehicles
But there are also cheaper alternatives available, mostly Korean and German product.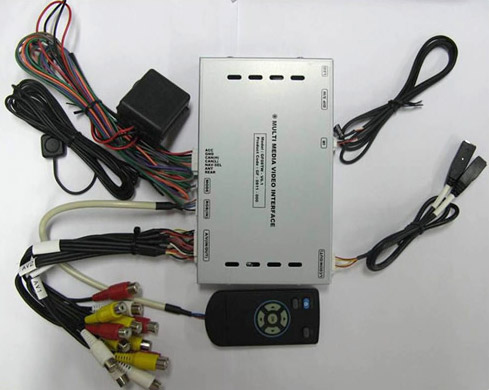 Some of the units even have in-built GPS, and most of have decent support for aftermarket GPS (some even with touchscreen capabilities). This is probably more attractive for non-nav mylink systems... But for the nav guys (pre-mylink and beyond), there's also the bonus of backup camera for cars that don't have one, and also fun stuff like xbox or playstation for people who spend too much time in their cars...
Basically, GVIF is the connection used between the silverbox and display on the Cruze models with Factory Nav or full colour display (both pre-mylink and mylink), it's used in quite a few cars including Cadillacs, Lexus, Nissan etc... So there's a few products floating around. These units sit in-line on that connection and allow video override for different things, usually triggered via: reverse camera signal, infrared remote or toggle switch.
The reason I ask, is that I'm currently working out the cleanest way to integrate a backup camera into my car (I love the factory nav/radio so am trying to keep it if possible), and am tossing up between something to utilise the factory screen / or / something using a rearview mirror monitor? There are other benefits to the GVIF interface units for my overall system - but the primary goal is a backup camera for safety reasons.
Keen to see if anyone else has been down this path yet?
ccasion14: