Discussion Starter
•
#1
•
Tried to clean your windshield and nothing's spraying out? It's time to add windshield washer fluid! This is especially important in the winter, when salty road spray can quickly impair visibility.
If your windshield is clogged with ice or snow, use a snow brush to clean it off. Trying to use windshield washer fluid on heavy ice or snow is ineffective, even a fancy "de-icer" fluid. It can also severely damage the windshield wipers if it's heavy enough. Take the extra minute and remove that stuff by hand with a snow brush or ice scraper. If you don't have one, a credit card works in a pinch for ice.
If you live where the temperature drops below freezing in the winter, do NOT use straight water! This will freeze and damage the system, meaning $$$$ repairs. I like to use fluid rated to -20*F or lower. I personally use the Rain-X branded fluid.
DISCLAIMER: This is for instructional purposes only. Neither I nor CruzeTalk accept any responsibility or liability for damage caused by following this how-to.
Tools needed:
1 gallon of quality windshield washer fluid
Funnel
Step 1: Open the hood.
Step 2: Locate the windshield washer fluid tank. It's behind the driver's side headlight, as seen here: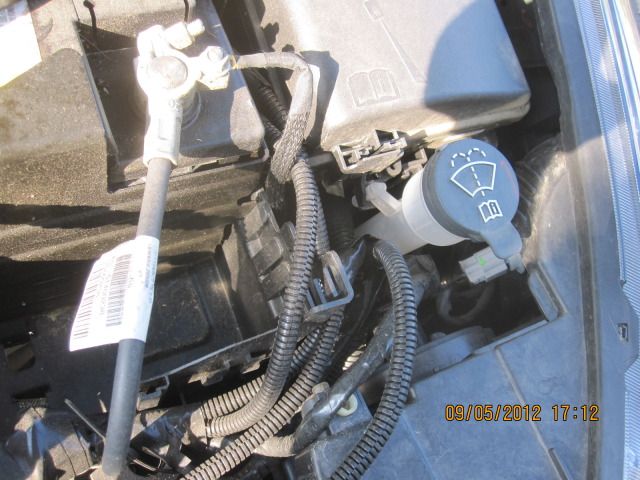 Step 3: Open the lid. You will need to prop it open, since it likes to close.
Step 4: Open the windshield washer fluid bottle. I used my car key to rip off the foil top. Dispose of this safely.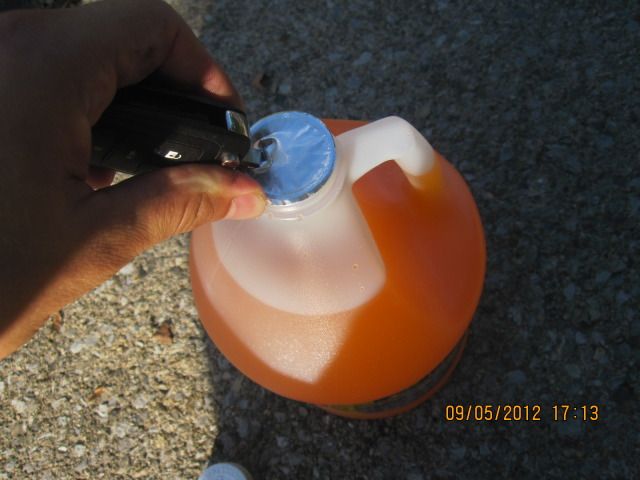 Step 5: Pour! Make sure your funnel is in place, or free-hand it. I chose to free-hand since I've done this countless times.
If it's empty, you'll go through roughly a gallon of fluid. If it's less empty, it'll use less.
Stop pouring when the tank sounds full, or you can see the new fluid without looking too hard.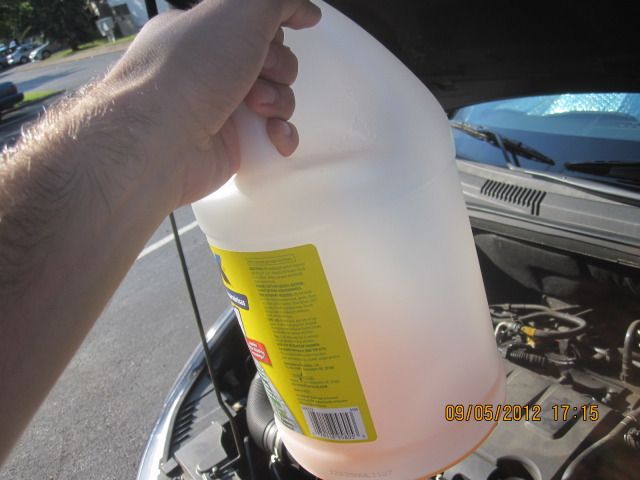 Step 6: Close the lid! Don't send that brand new fluid sloshing around the engine bay.
Step 7: Close the hood.
There you go!