Okay gaiz, here are the parts available for purchase from the cruze. All prices are discussable and are priced to ship DEPENDING on shipping cost to you.
1) Deez awesome Headlights - Sold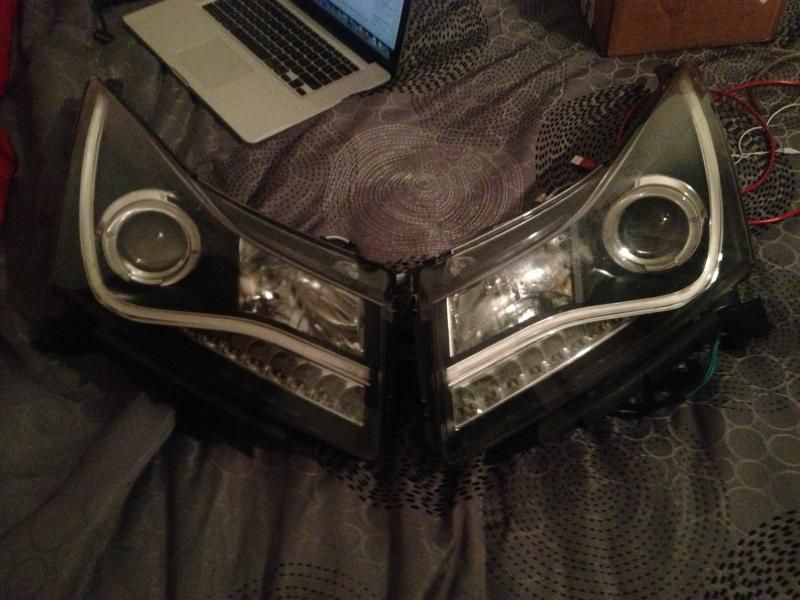 I paid about $560 (I think) for these but im willing to let go for $450 and probably lower so make a damned offer already people
2) ZZP Pillar Pod, Boost Gauge, and AEM Wideband Gauge (all can be sold as separate pieces) -sold
Asking $200 for the whole set or $50 for pillar pod, $150 for the Wideband, and $30 for the Boost Gauge
3) TTR Solid Upper Engine Mount - Pending Sale with HellOnEarth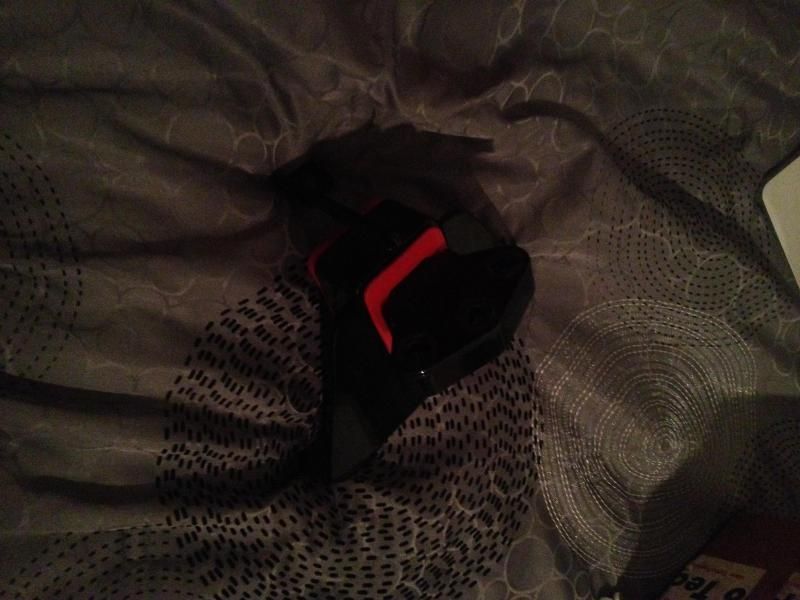 Asking $75
4) 42# Injectors (Perfect for E-85, or keeping that full torque power all the way through the power band)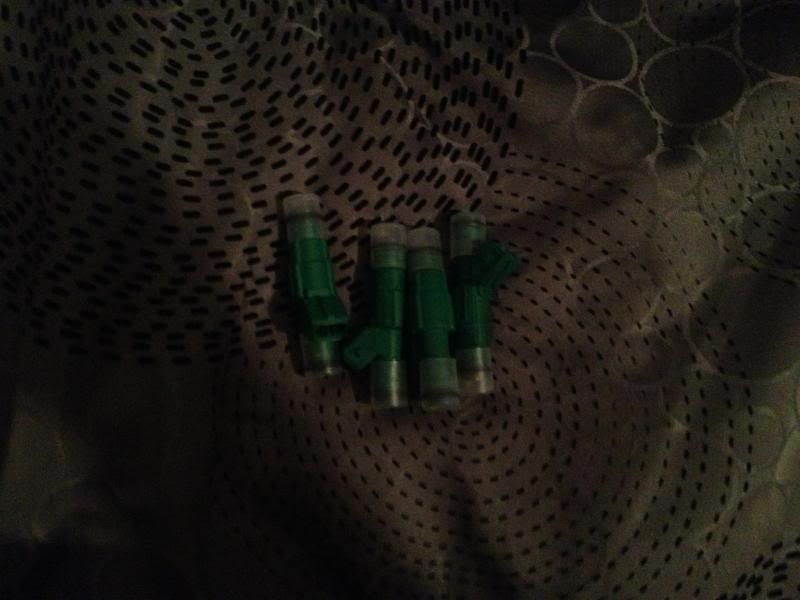 Asking $200 for these puppies
5) ClutchMasters Stage 1 Dampened Disc Clutch (perfect for E-85)
Sorry but no picture, it's sitting at the shop waiting to be installed on the Cruze, but funny joke...the cruze is dead now. THIS IS BRAND NEW IN BOX, NEVER USED!!!! I paid $550 for it but make an offer
6) ClutchMasters LIGHTWEIGHT ALLUMINUM Flywheel (perfect for that clutch since its necessary for it to fit on the car)
Same goes for this, BRAND NEW IN BOX AND NEVER USED!!! I paid $550 as well for this puppy but will sell the two TOGETHER for cheaper than $1,100. Just make an offer peeps.
There may be more as i continue to pull parts off the car, so stay on the edge of your seats guys.