Discussion Starter
·
#1
·
I had ignorant people who could give two shakes less about anyone but themselves. I am referring to those people who must park right next to you close as possible putting your car at risk for door dents and dings. I purposely park away from you a holes so that my car is safe, and you still feel the need to park right next to me and hit your car door into my car leaving at least $200 worth of repairs.
Well I stopped at Taco Bell after my son's Dr appointment and we went in to eat. Now when I parked it was away from the 3 other cars in the parking lot. Apparently THAT GUY parked next to me and threw his/her door open causing a small dent (this thing is MASSIVE in my eyes). Unfortunately the perpetrator hit and ran.... I'm so mad as I haven't even had the car a full 2 weeks yet. So once back in town I went to the body shop and it'll be 187.50 if they can do it paintless, or 912.xx if they have to fix and paint... Meaning I'll just have to deal with it, I loath stupid people. Sorry end rant, here are some cell phone pics.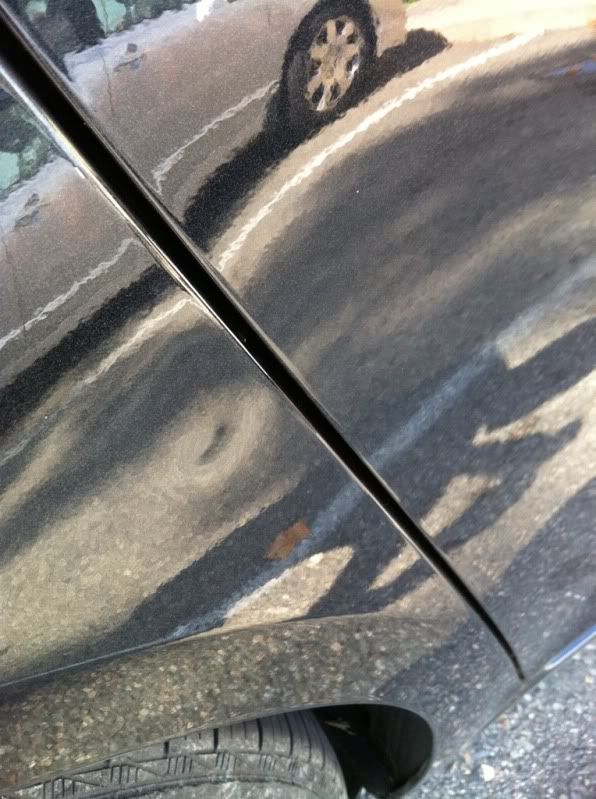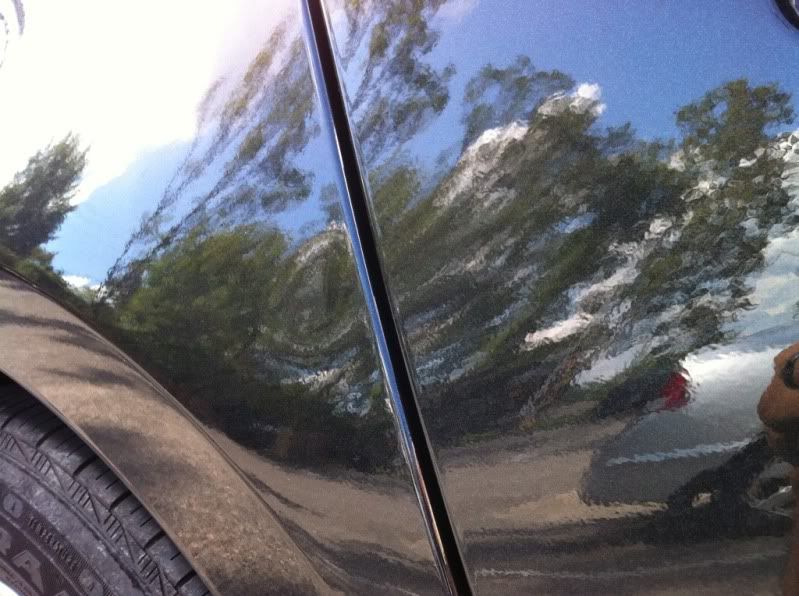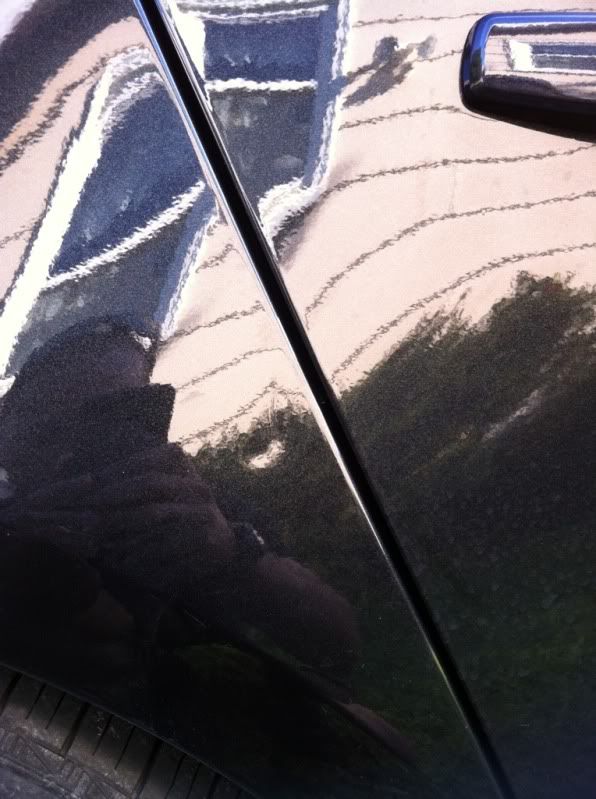 Thought about just leaving it, cuz making an insurance claim on something so small would not offset the increase in premiums in my head. What would you do in this situation?