Discussion Starter
·
#1
·
I have no idea where I first saw them (Mustang maybe?) but once I saw the look of the Cruze with the pit stripes I knew I had to replicate it just to see how it looks on my car. So with some Plastidip, painter's tape, and newspapers in hand I set off to make my imagination a reality! (
Keep in mind this is only my second time plastidipping my car
)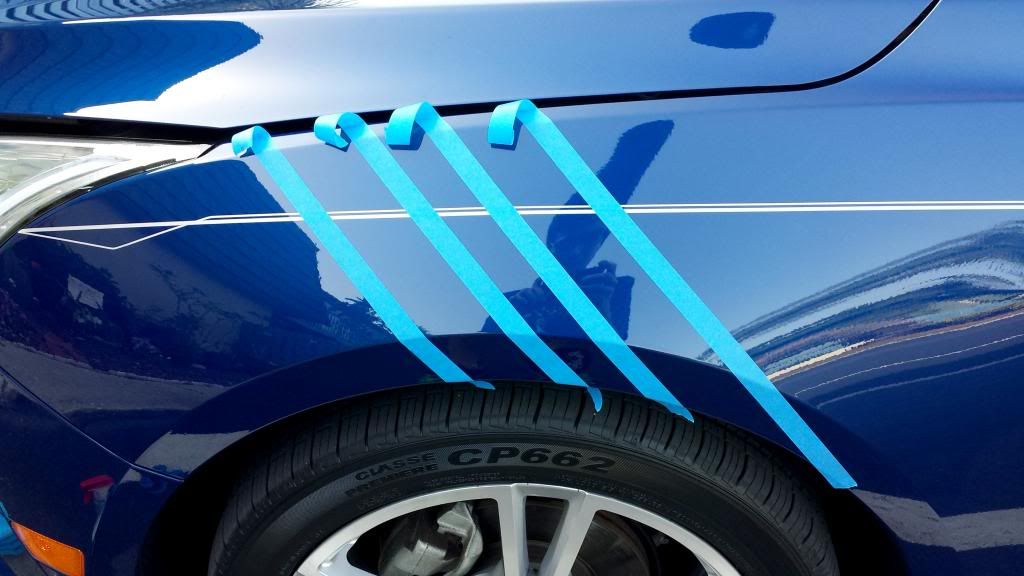 With my OCD it took me quite a while to get the size and distance from each other just right.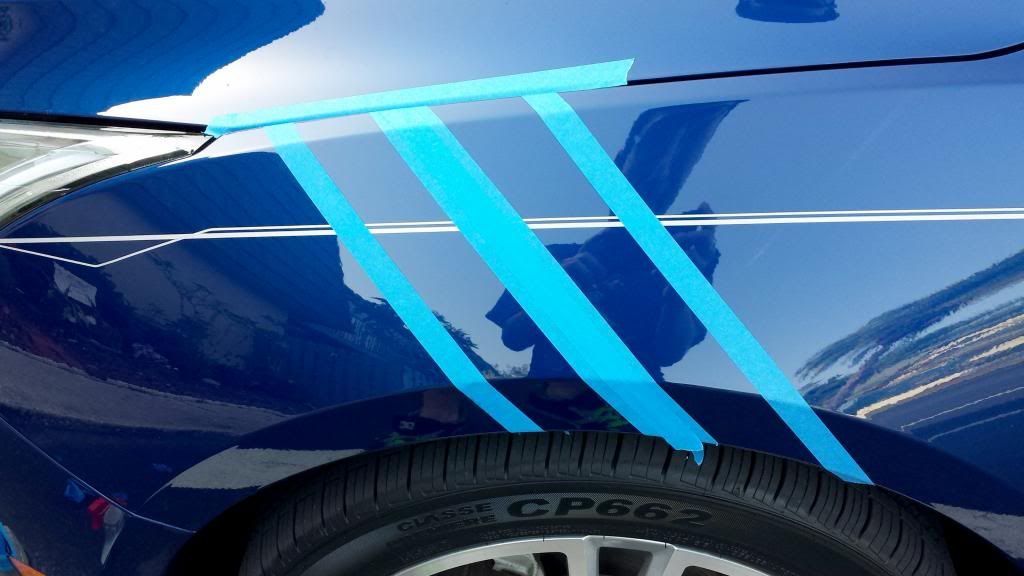 Maybe? No.
Ah here we go! The final product all covered up with newspaper ready to dip!
Shortly after applying the dip I carefully removed all the tape and newspaper and here's what I was left with: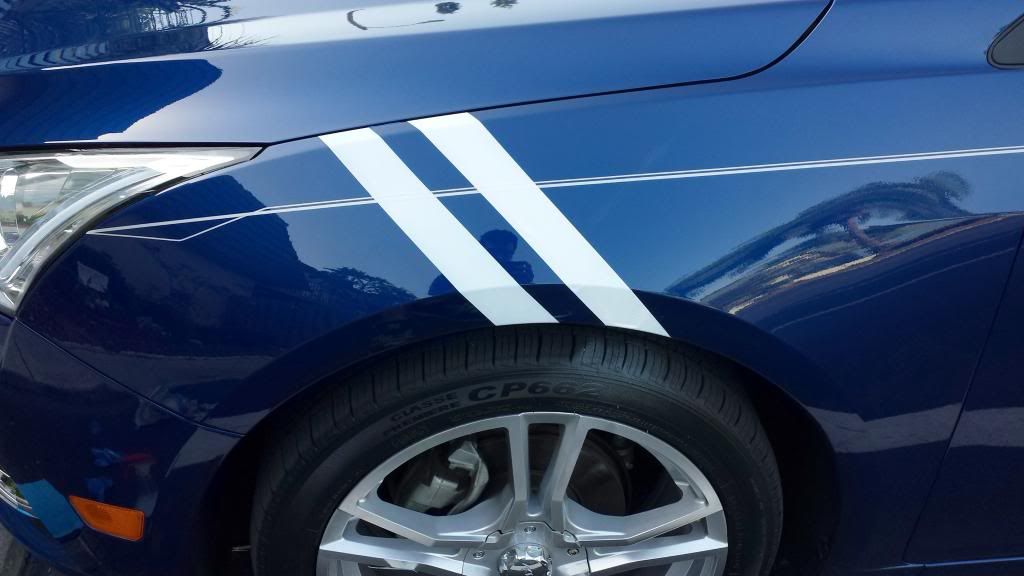 I got a teeny bit of overspray on the hood and tires but a quick rub with a microfiber cloth fixed that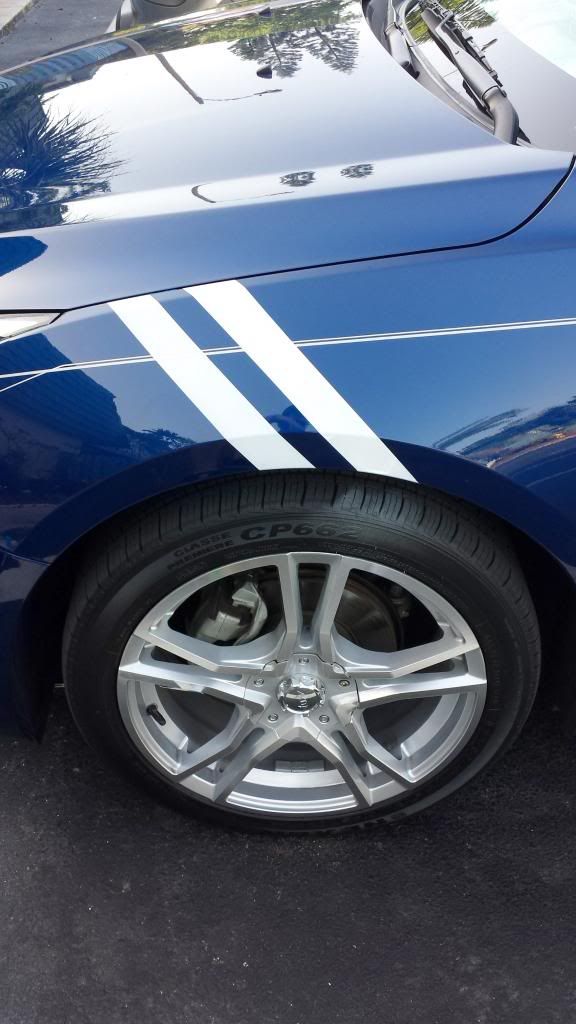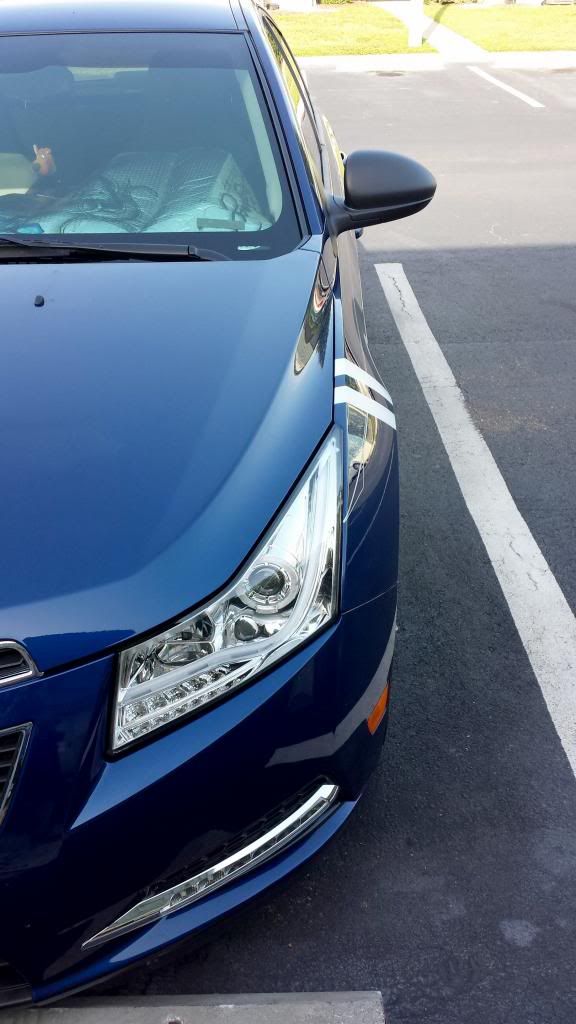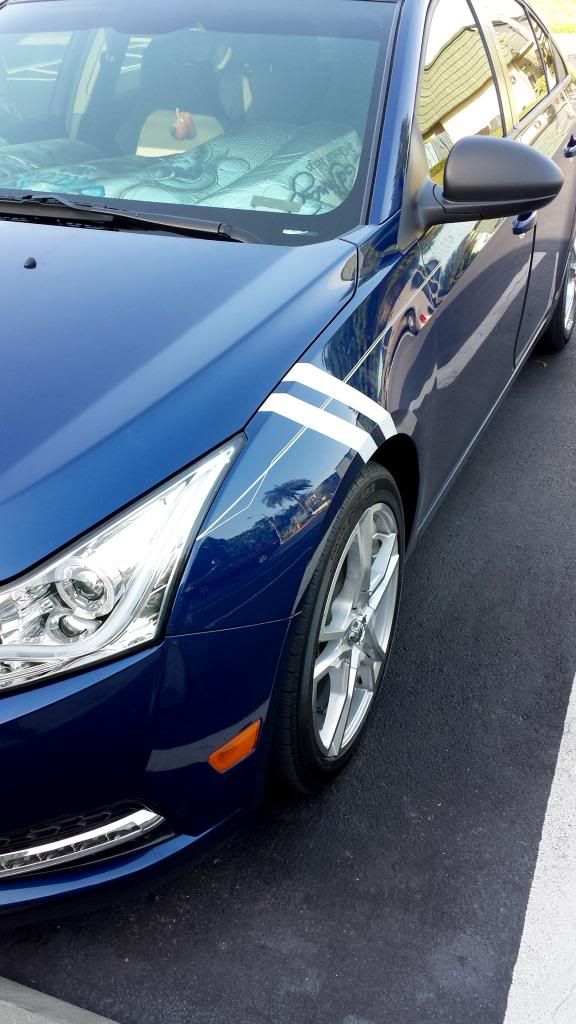 I really like them even though the second stripe had a tad bit of running but hey that's the glory of plastidip, if you mess up just let it dry, peel, and redo!
The best part? It only cost me $7 to do this: ($6.50 for the dip, free newspaper, $0.50 worth of painter's tape)
Might redo the second stripe next weekend but for now I'm loving them!