Just noticed some very abnormal and sudden front passenger side brake pad wear on '12 Eco. Both driver side pads still has maybe 8mm left but
passenger side outside pad is almost gone
(inside pad not too bad...see pics below).
Only thing I've done recently was pressure bled the brakes using canister attached to master cylinder. Car has 104k miles on original brakes and I checked the pads not more than 4k miles ago.
Some items I looked at and considered :
-Guide pins both moved freely and still lubed well.
-Caliper piston has some grime but nothing too bad.
-Car wasn't pulling when braking
-Outside pad wasn't wearing unevenly i.e. top more than bottom.
Could it have something to do with pressure bleading the brakes? Only other thought is that the metal circlips might have had road grime but would have cause outside pad to wear more than inside pad?
I welcome any thoughts.
Passenger side
outside
pad (opposite side of piston)
Passenger side
inside
pad (rests against piston)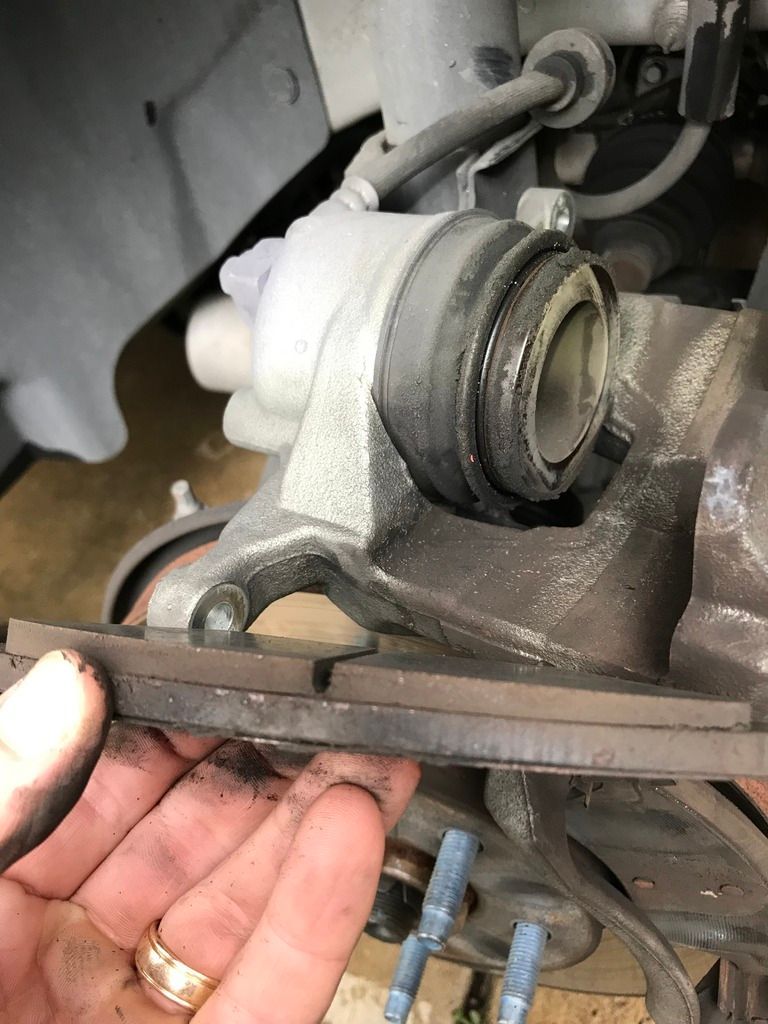 Guide pin looked good (shows piston after I cleaned it)
Drivers side outside pad
for
comparison
(both inner & outer are same).