Discussion Starter
•
#1
•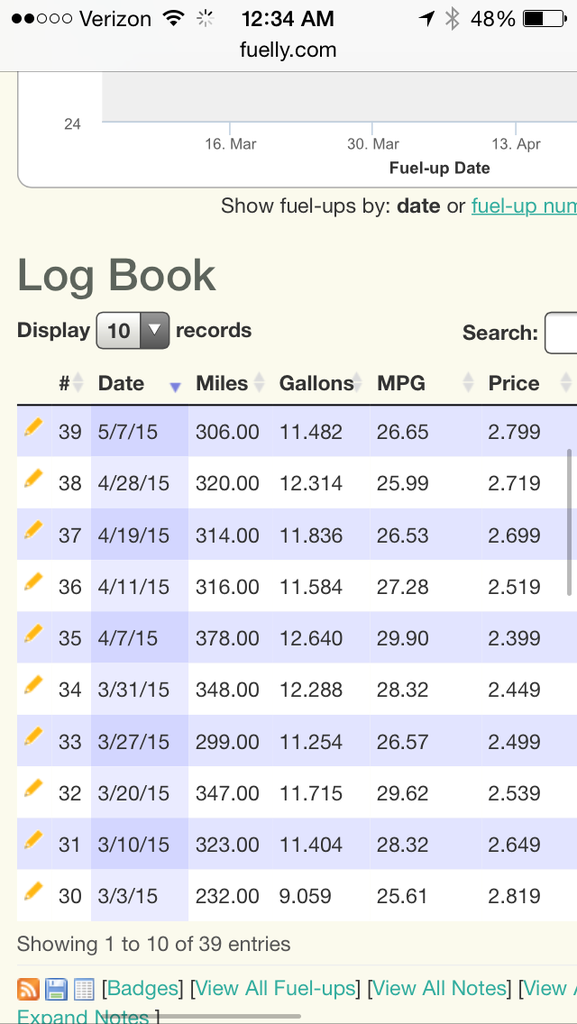 What do you all think about this? I feel like I'm getting subpar mpgs for my drive...
I have a 2012 1LT RS A/T with 29k miles on it...I'm also running the "Eco/Tour" select a tune from trifecta and an AEM SRI (which had no affect on mpg). My computer regularly reports 32mpg when the actual is like 26. It says "fuel used - 10 gallons" and then I actually put in 12. It used to be more accurate.
Anyways, my daily commute is 9.8 miles each way...and about 8.6 of those miles are 55mph highway (albeit with a few stop lights). I also drive a lot of other places, but none that I would consider "urban."
Does this seem normal to any of you? My tires are at 43psi cold (stock firestone's). I don't use the touring mode very often. Also, I get 20-22mpg driving a V6 camaro and that's much more fun to drive and I don't worry about idling and A/C use in that car either.
That's another thing, for the past few weeks the weather has been nice and I barely use A/C at all.
I'm thinking I may flash back to stock for the week and see if the tune is causing my FE to drop. (It has to be done anyways it's going to the dealer next week).
Thank you for your replies!
Sent from AutoGuide.com Free App