Discussion Starter
·
#1
·
I did a topside oil change on my Cruze today using my trusty MityVac 7201. The little dipstick tube was used. In under 40 minutes including rummaging for tools, the listed capacity of 4 liters of oil was siphoned up, the old cartridge filter replaced with a new Delco PF2257G, and the car buttoned back up with 4 liters of Quaker State Ultimate Durability 5w-30 dexos1/SN.
Pictures:
During the first part of the change: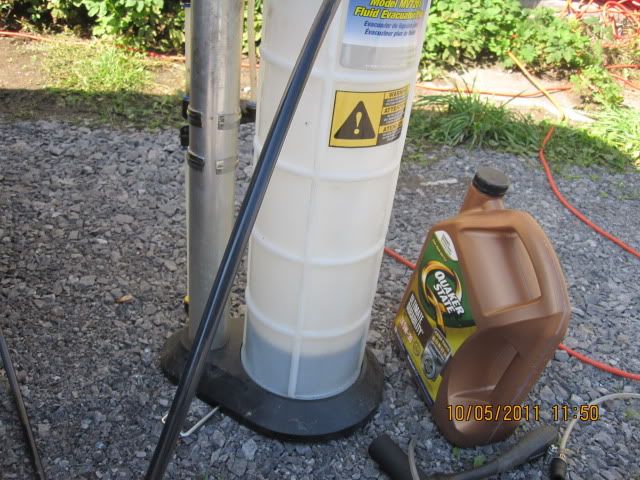 The dipstick tube did need some fiddling to get into the drain pan at first. Everything went smoothly aside from that. This oil change was the easiest/least messy oil change I've ever done on a car.
Not having to get under the car to change oil is nice! A guy could get used to this!